For the first time since early December, Bitcoin has traded below US$10,000.
According to Coin Deck, the value of one bitcoin fell to US$9,958 before making a slight recovery.
Despite this, it later fell below US$9,200 – representing a 53% drop since it peaked close to US$19,800 over a month ago.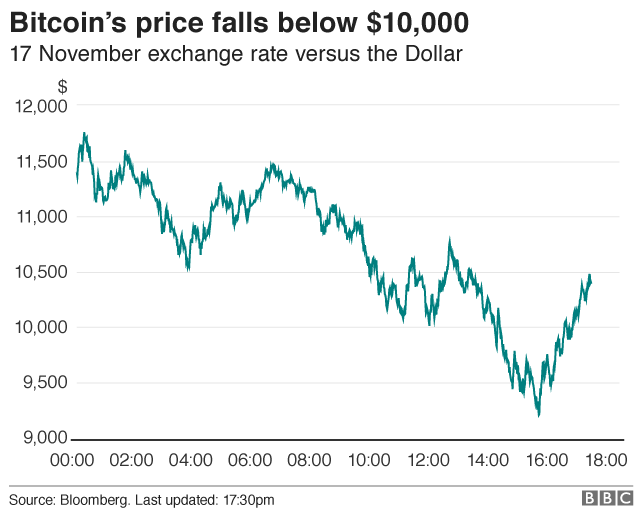 Finance minister Kim Dong-yeon said in a radio interview on Tuesday: "The government stance is that it needs to regulate cryptocurrency investment as it is a largely speculative investment.
"The shutdown of virtual currency exchanges is still one of the options that the government has."
Ethereum, Ripple and Bitcoin Cash have also noticed "steep falls".
Written by Leah Alger