We are proud to announce the start of our Women of Software Testing/DevOps editorial series. Speaking to women testers, engineers, architects, QA Analyst and developers and Senior Staff, from different walks of software life to capture their stories, career highs and lows, their trials and successes, their current company and their role, most recent projects, advice to others and the individuals who they most look up to in the industry.
The first in the series is Karen Higgins, a Chief Financial Officer for the cybersecurity company ZeroNorth. Karen has more than 20 years of experience in working in software security and helps the organization scale, as well as working on ways to strengthen financial processes, operations, and reporting.
So, we sat down to find out more about how she joined the software testing industry, what her role as CFO entails, and her advice to other women seeking careers in software.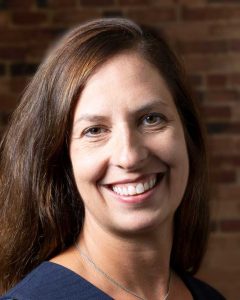 Where were you born? 
Wakefield, MA
Where do you live now? 
Chelmsford, MA
What inspired you to get involved in Software engineering?
I started my career at PricewaterhouseCoopers in audit, which is where you want your first job out of school in accounting to become a CPA. In that job as an auditor, I had the opportunity to audit all sorts of companies/institutions from universities like Dartmouth, manufacturing companies like Millipore, restaurants like Back Bay Restaurant Group (owned by Papa Razzi and Atlantic Fish Company) and software companies that were start-ups. The start-ups were the smallest companies of the bunch but were the most exciting and innovative, with the type of company culture that interested me.
What did you study and what was that experience like?
I did not study software development and have a Business Administration degree from UNH with a concentration in Accounting.
Your Job role at Zero North is Chief Financial Officer, what was your first role there? 
I was hired as CFO at ZeroNorth in September 2019. Previously I was CFO of another software security start-up, Resilient Systems, that was purchased by IBM Security. Prior to that role, I was VP of Finance at yet another software security start-up, Veracode.
What is a day to like you for as CFO at Zero North? 
Working in a start-up, there isn't a typical day. My responsibilities include Finance, HR, Legal as well as Customer Success. Some days, I am working with Sales on a pricing proposal for a new customer, attending a quarterly business review with a customer on the state of their security program, reviewing our month-end financial close, or working on new system implementation. Each day is completely different which keeps it interesting.
What do you think are the challenges women come across in the software industry? 
The industry is dominated by males today so as a woman, you need to be confident and feel comfortable being vocal in providing your opinions and perspectives.
How do you think that can be improved? 
I hope to see more and more companies in the software industry pursue diversity initiatives to attract, promote, and retain talent from underrepresented communities, including women and people of color.
Are there any examples or ideas or initiatives that benefit women working in the software industry? 
Yes, there are many. Companies can sponsor STEM programs for girls. There are also engineering programs for women who have been stay at home moms and are looking to get back into the workforce.
Our company has initiatives to bring awareness to unconscious bias regarding hiring and to proactively target underrepresented communities for hiring, and implement other diversity best practices.
Have you helped to introduce any other women to the software industry? 
The only female sales rep in our organization worked with me at my prior start-up so although she is not new to the software industry, she has followed me to ZeroNorth. My 30-year-old niece also went into Accounting and since graduating, has worked at a software start-up, so I would like to think I've helped introduce her to the software industry.
Do you have any advice for women who would like to be a part of the software industry but are unsure if it is for them?
The world increasingly is run on software, making it one of the most exciting and dynamic markets to be a part of. I highly encourage other women to consider being a part of the software industry and get out of the mindset that it is an industry of just men. This industry needs more and more women and diverse thinking in order for it to continue to evolve.
What is the most significant project that you've worked on to date? 
I am lucky to get to work on a variety of projects that touch every functional area that impacts our employees. Recently, I have worked on ensuring that we had a safe return to work protocol that enabled our employees to have the ability to come back to the office but in a way that was safe.
Earlier in the year, I assisted the CEO in getting our Series A+ funding of $10M, which ensures that we are able to preserve our jobs while continuing to invest in the company amidst the economic uncertainty created by COVID.
What current projects are you working on that you can mention? 
Given that I own HR as part of my function, I am part of our company's diversity committee where we are trying to adopt practices to bring more diversity and diverse thinking to our own organization.
Do you have any last words for the software engineers and testers out there working on their most recent projects?
Given that I work for a software security company and the world increasingly runs on software that we all use each and every day, I want software engineers and testers out there to believe that releasing SECURE software code is increasingly important and has a direct impact on people's lives.