The North American Software Testing Awards, November 2022, USA
The North American Software Testing Awards 2022 are quickly approaching, and we are so happy to be welcoming you back in November to celebrate the hard work and talent of the software testing and quality assurance community!
We are so grateful to be working with such an esteemed panel of judges, all of whom are appointed based on their extensive experience in the software testing and quality engineering field. Judges have great opportunities to discover new projects and incredible talents first-hand as well as give their acute insights and determine which one should win an award.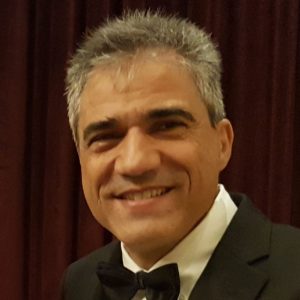 Our talented panel is led by our Ambassador Joe Larizza,  Director, Supplier Delivery Management, Wealth Management Technology & Solutions at RBC Wealth Management @ Royal Bank of Canada. The rest of the panel includes Aviad Afik, Jason Bryant, Jason Bryant, Dinesh Thandapany, Bakhtiar Ghazanfar, Aayush Kathuria, Leonid Khudisman, Lina Vaisman, Bernd Bornhausen, and Sheldon W. Foster, all of whom hold positions as directors, heads, and managers. Find the full list here.
Our judges make sure that every entry is judged anonymously to ensure total impartiality so that the winners are chosen purely on merit! This shows that no matter the size, budget, market share, etc., of your company, the North American Software Testing Awards prides itself on recognizing and rewarding outstanding achievements first and foremost.
The North American Software Testing Awards allow businesses, teams, and individuals from across North America to submit entries to demonstrate their unique abilities and remarkable work. You can enter our 15 categories, going from the Best Agile Project to Leading Vendor, and include various aspects of software testing such as mobile testing projects, test automation projects as well as celebrates the best graduate tester, manager, team, and testing management team of the year.
Every category receives an award, with the final one being 'The North American Software Testing Award'. This award will be presented to a person, team, or business that has excelled in all areas and surpassed every other individual, project, or organization within the industry.
By participating, you will have the unique opportunity to go on an exciting journey that will lead to the awards ceremony where we would celebrate your success and your remarkable work. The program will not only help you improve your visibility and promote your business among the best of the best in the software testing industry but also celebrate the exceptional talents within your team.
Good luck!
Don't wait and enter the program HERE.